Golf
Myrtle Beach is home to more than 4 million rounds of golf annually, but it is the Grande Dunes Members Club that sits above the rest. Nestled inside a 2200-acre private neighborhood, the Members Club is a sanctuary for avid golfers who are looking to play golf without the crowds at the local public golf courses.
The Professional Staff at the Members Club has a wealth of experience to get your game to the next level. We use the latest technology to give our members the best experience on and off the golf course. With many different playing opportunities, the Members Club offers a place to play for all golfers with a wide range of skill.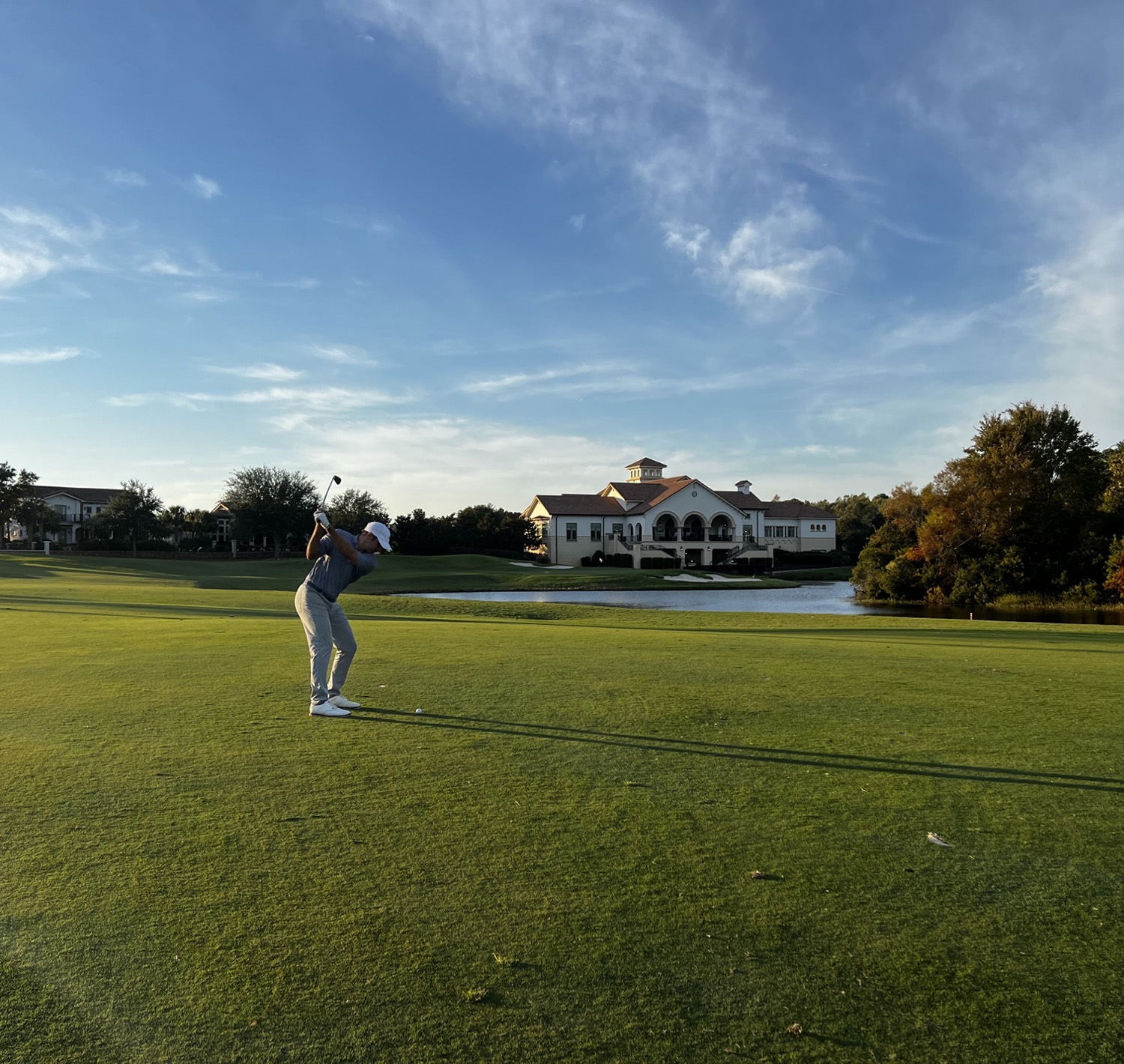 Championship Golf
A truly superior private golf experience.
Golf is our game and we are dedicated to maintaining a challenging and competitive golf setting in addition to premium dining and recreation opportunities. Our exclusive par-71 course, which was a design collaboration between PGA Hall of Fame inductee Nick Price and award-winning golf course architect Craig Schreiner, offers a classical inland style and features wide, generous fairways. The course also features long greens which help the course to be seemingly different each time you play.

In 2019, the course underwent a renovation to provide a better golfing experience to players. The Members Club team worked directly with Craig Schreiner to help oversee the project so the updates progressed according to plan and scope. During this time, improvements were made to the foundations of all course bunkers. The course also received all-new sand and drainage enhancements to reduce flooding and water retention in high-traffic areas. The course transitioned from bentgrass to ultradwarf bermudagrass, a popular hybrid species used at several of the country's top courses. The hybrid grass is recognized as one of the more heat-tolerant options used for golf course turf, growing best in 80-degree weather.